10月のBest teacher

Best teacher for the month of October in E&E Center
BEST TEACHER FOR THE MONTH OF OCTO
BER
IN E&E CENTER
T. Annalin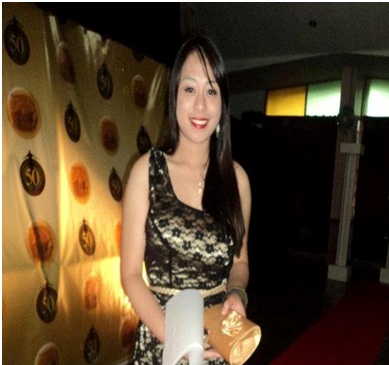 Cliché as it may seem, but unexpected moment happens in an unexpected time. Having been recognized as the best "mind shaper" is indeed an honour.

This is not solely my achievement, but a compilation of all my students' efforts, trying to achieve their individual goals in learning.
They say, a teacher is considered the noblest profession, because it affects majority over self worth. This profession doesn't only include professionalism, integrity, greatness, and intelligence. But it is in fact excellent in it sense. A lawyer, a doctor, or even the president of a country can acquire expertise in their own field, but such knowledge can only be obtained because of the hard work and unending devotion and compassion of a teacher. :NAMESPACE PREFIX = O />
In ESL Industry, a teacher has a unique challenge in shaping minds of his students. He can encounter cultural differences that may probably challenge his character. But in a long run, a teacher, no matter what situation he may be into, will be considered a bridge that guides students to get through a challenging river called learning.
Throughout my journey as a teacher, as a shaper, as a bridge, I am exposed to various realities that I often neglected when I was just a student. Education is in fact important and learning is one of its stages, and I knew this idea since I started my education. But the most important reality that changes me until now is the role of the teacher in helping students to chase their future.
Unfortunately, a teacher doesn't get an even compensation for his effort in making one's life successful. He is not as wealthy as doctors, lawyers, or even businessmen. But the best reward isn't measured on how much money can define one's status in society. It is about after all, the genuine respect, integrity, excellence, and honour, that may be earned in the process that would never be taken, as long as there are students trying to learn and willing to acquire knowledge.
The challenge of nobility is always upon me.